CIMPAX Wound Infiltration Catheter Kit, is the complete kit for pre-, peri- and post-operative pain management
Post Surgical Pain Relief by Local Anaesthetics
The kit contains needles for infiltration of the surgical site during the procedure and the
C-CAT catheter for distribution of anaesthetics to the surgical site postoperatively.
The catheter can be used with infusion pumps as well as for bolus injections.
For bolus injections the C-CAT catheter offers minimal resistance due to its unique design.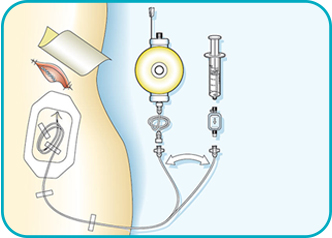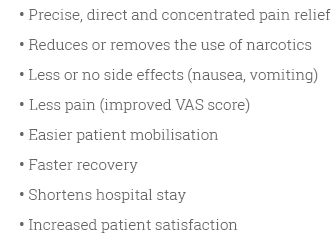 Post Surgical Pain Management
– The benefits of using local anaesthetics
Post surgical pain management by the use of local anaesthetics is a recently introduced technique
for improving the patient recovery process after a major surgical procedure.
Placing the C-CAT catheter offers the possibility of introducing local anaesthetics directly into
the surgical wound area post surgically. Offering concentrated pain relief, exactly where the pain is generated.
Using local anaesthetics for post surgical pain relief greatly reduces the use of narcotics.
Side effect as nausea and vomiting are therefore reduced.